We are HiQ
At HiQ we simplify people's lives by using tech, design and creativity to build smart solutions, businesses and brands. We are convinced that tech development is the best way to make the world better, sustainable, smoother, safer – and more fun. From four guys in 1995 we are today a tech consultant company in five countries with over 1,600 brilliant coders, creatives and businesspeople. Since 2020 owned by Triton, our base is in the Nordics, but our solutions make imprints all over the planet.
The HiQ Employee
To achieve exceptional results, we need to recruit the best employees. This creates strong teams consisting of people with different backgrounds, nationalities and skills – a mix of women and men of all ages. Each one of our employees is unique, and HiQ is a place where you can be yourself. This encourages creativity, which makes us more innovative and competitive.
Why work at HiQ?
Events

At HiQ we love events, whether it's that after work on a Thursday afternoon, summer or Christmas party. Because who doesn't want to have some fun and hang out with the most amazing colleagues in the world?

Clubs

When we're not working there are a lot of groups and activities to join in on, if you want. There are different clubs, such as a board gaming club, a wine tasting club, a book club… Can't find what you're looking for? No problem, just start one yourself!

Conferences

We are a big company scattered around five different countries, so every other year we meet up at a cool location and combine pleasure with fun, and a little bit of work. Sometimes different offices or teams go on their own conferences as well, for team bonding, workshops and leisure.

Competence Groups

To challenge ourselves we have different competence groups that you can join to learn more about cool topics. Or maybe just try pumpkin carving around Halloween or a salsa course?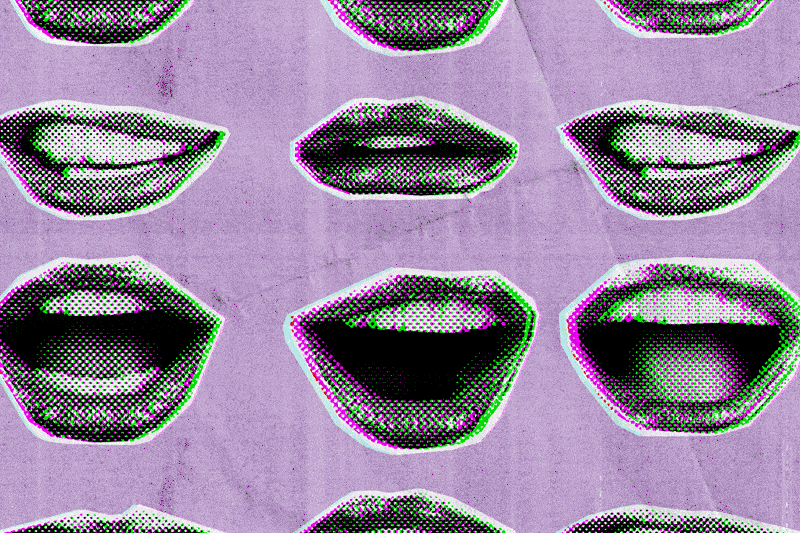 HiQ timeline
...with some Internet milestones
1995
HiQ is founded in Stockholm with the mission to broaden the operations with a focus on telecom. The foundation to HiQ was laid already in 1992 with the forming of Stayetten Konsult AB, with the subsidiary Approve AB – back then with simulation technology as the basis for the group's business.
1996
The internet gains ground on a broad front and Nokia presents its first smartphone. The CEO of HiQ is Ken Gerhardsen.
1997
HiQ now has more than 100 employees. This is also the year when the DVD reaches the market and when the Toyota Prius is launched in Japan as the world's first mass-produced hybrid car.
1998
The Google search engine is launched and the build of the International Space Station, ISS, starts. HiQ establishes subsidiaries in Gothenburg and Oslo, and the name of the parent company is changed to HiQ International AB.

1999
HiQ International is listed on the Stockholm Stock Exchange, and Carl Bildt is elected into the board of HiQ. HiQ signs a new framework agreement with Ericsson, as "preferred ­supplier" of consultancy services. This is also the year when the term "Internet of Things" is launched.
2000
Lars Stugemo assumes his position as new CEO of HiQ. The company grows through the establishment of HiQ East Oy in Finland and through the acquisition of two new subsidiaries, HiQ København in Denmark and HiQ Open in Gothenburg. Computers have now survived the turn of the millennium, and 12 per cent of the people in the world have a mobile phone.

2002
HiQ establishes a new subsidiary in Lund, HiQ Skåne AB, and acquires Softplan Oy in Finland. The same year, Telia merges with Sonera to form TeliaSonera. HiQ also enters the HiQ Sailing Team project, with one of the world's fastest sailing boats, the famous 60 ft. trimaran.

2003
A quarter of all Swedes use the internet on a daily basis. Skype is founded and the first European satellite, Smart, orbits the moon. HiQ West and HiQ Open are merged into one company: HiQ Gothenburg.

2004
Facebook is born, and in Sweden the flat screen TV is named "Christmas present of the year". HiQ establishes a new subsidiary, HiQ Karlskrona AB, and during the year, HiQ also acquires the company Computer and Audio-Technical Systems AB.

2005
There are now more than 500 fantastic HiQ'ers working at the company. This is also the year Youtube is launched and the year when Nokia 1110 becomes the world's best-selling mobile phone. In Sweden, a court hands down the first conviction for file sharing.

2006
Twitter is launched and Christer Fuglesang becomes the first Swede in space. The HiQ trimaran achieves an impressive triumph in December, when the HiQ Sailing Team sails around Gotland in the new record time 17 hours and 39 minutes – with an average speed of 21 knots!

2007
The iPhone is released on the US market and the "Quantified Self" concept is launched. HiQ acquires MobilEyes AB, in Moscow.
2008
More than 60 per cent of the world's population has a ­mobile phone. Spotify is launched and HiQ acquires both Ace Simulation AB and the Finnish HiQ Quality Services Oy.

2009
HiQ helps the Swedish Tax Agency to develop systems that enable Swedes to receive their tax refunds faster. This is also the year when the term "Big Data" starts to catch on.

2010
HiQ is named "Sweden's best IT consultancy" for the fourth year in a row, by Veckans Affärer. HiQ also acquires the company Frends Technology Oy in Finland. 2010 also sees the launch of Instagram, and the "Christmas present of the year" is a tablet.

2011
HiQ wins an award for "Best IT Project in Finland" together with the client Kuusakoski. On a global view, the number of internet users in the world has now reached 2 billion.

2012
Getswish launches the mobile payment service Swish, with an IT solution developed by HiQ together with Bankgirot. The same year, Netflix comes to the Nordics and Facebook buys Instagram for 1 billion US dollars.

2013
65 per cent of Swedes now surf on their mobiles. In the US, Google sets up the Calico company, with the aim to find ways to stop the aging process. HiQ signs framework agreements with e.g. the Swedish Enforcement Authority and Volvo Cars, and we are also digital partner to the Swedish rock musician Dregen – a perfect example of HiQ's range.

2014
HiQ is established in both Norrköping and Örebro. The first Swedes are "chipped" with intravenous chip implants, and the market sees the first big wave of smart watches.

2015
HiQ turns 20, and through successful results we show that we are still a young, hungry, and result-oriented company. For example, HiQ grows in the public sector, where we sign significant framework agreements during the year, with the central purchasing bodies in both Sweden and Finland – Kammarkollegiet and Hansel.

2016
HiQ continues breaking records in results and number of employees. During the year, we acquire the internationally awarded design agency Great Apes in Helsinki. 2016 is also the year when Pokémon Go gets its breakthrough.

2017
Yet another record year for HiQ, both in terms of results and number of employees. We continue simplifying people's lives by using technology, design and communication and by doing so contribute to a better and more joyful world. 2017 is also the year when we stop talking about digitalisation and instead talk about technical development, or simply development.

2018
Technology development is moving at a faster pace than ever before, and it will never go this slowly again. The year is marked by strong demand, along with a shaky political climate and a strong focus on climate issues – in which HiQ's work on using technology to create a simpler, more sustainable and more enjoyable world is becoming increasingly important.

2019
We see a world filled with discussions about Brexit, the U.S., China, trade wars and so on. Technology development continues to thunder ahead at lightning speed. HiQ moves to a new head office at Södermalm in Stockholm. HiQ Sailing Team wins Gotland Runt and sets a new race record!

2020
The whole world suddenly stops in the light of the Covid-19 pandemic, affecting all parts of the world. Digitalization moves even faster and working remotely becomes a thing for the vast majority. HiQ is acquired by Triton, Lars Stugemo steps down as CEO and Sven Ivar Mörch picks up the baton, leading HiQ into a new beginning in 2021.
HiQ possesses a strong culture that is infused by our guiding stars – results, responsibility, simplicity and joy
Our guiding stars
HiQ is, and always has been, a company with clear guiding stars – results, responsibility, simplicity and joy have influenced everything we do since day one in 1995. At HiQ, these aren't just pretty words. They are the standards that we live by every day, in every project, to create a competitive advantage and a more joyful everyday life for ourselves and for our clients.
Results & Responsibility

In order to have satisfied clients we must deliver results and we be responsible, in every assignment every day. We monitor this through a continuous and open dialogue with our clients. Because regardless of the number of years in the business, HiQ is a young, hungry and result-oriented company, so that we can make people's lives simpler, safer and more fun. Every HiQ employee sets a good example and takes responsibility in words as well as in action – for themselves, for their team, and for the overall outcome. We do the little extra to create added value for our clients, and to build the HiQ that we ourselves want to work in.

Simplicity & Joy

We believe that innovation should be spelled simplicity, and we believe in joy. Striving for simplicity makes us creative and gives us the courage to discard whatever is not necessary. We're not afraid of complex challenges – on the contrary, we are at our best when faced with difficult tasks and tight deadlines. When having fun at work and being oneself, we believe that one also performs better. We have fun working together with our clients, which shows in the results we create. Joy infuses HiQ as a company, everyone who works here, and the collaboration with the clients we meet every day.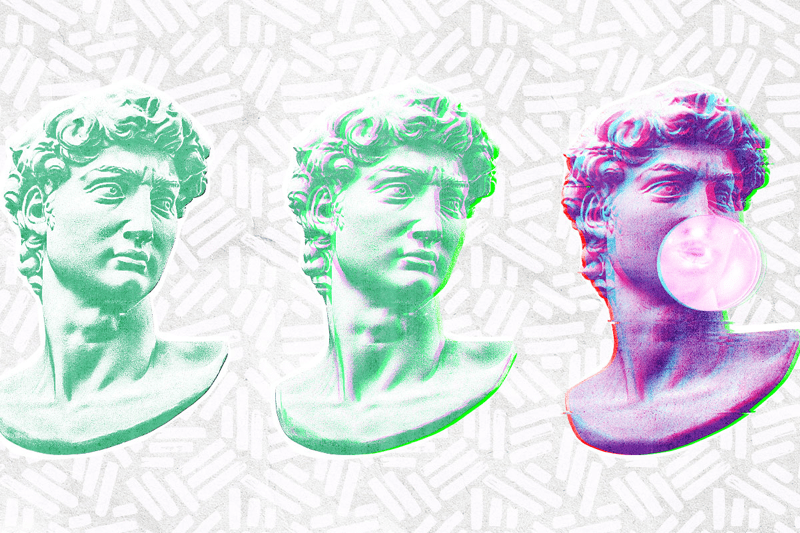 HiQ in numbers
Some key figures so you know what to expect
Meet the people
I love the culture and the people and the atmosphere here

Angelica Bjuvgård

UX Designer

We are hiring like crazy right now

David Elander

Creative Lead

And if we don't have the club you're looking, you just start one yourself!

Nicole Othman

Java developer
About HiQ
HiQ helps to make the world a better place by using technology, design and communication solutions to make people's lives simpler and better. We are the perfect partner for everyone eager to achieve results that make a difference in a digital world. Founded in 1995, HiQ currently has over 1500 specialists in five countries and is since 2020 owned by Triton. For more information and inspiration, please visit www.hiq.se
Turnover
1.8 billion SEK (2018)
Already working at HiQ?
Let's recruit together and find your next colleague.