Utveckling
·
Örebro
·
Temporarily Remote
Är du HiQs nya Cloud Expert?
Är du erfaren Cloud arkitekt, har ett genuint intresse för molnet, drivs av att hjälpa kunder och arbetar med molnteknologi?  

Som arkitekt på HiQ får du möjlighet att jobba i längre och kortare uppdrag, detaljerat och på ytan, snabbt och långsamt, med tydliga ramar och fria händer, allt med syfte att hitta de bästa lösningarna på utmanande problem.
Du tar lead på att kontinuerligt förbättra hur vi arbetar med våra leveranser, hur vi säkrar att vi använder rätt metoder och verktyg i våra projekt. Du säkrar att vi håller koll på nyheter på de plattformar som används på bästa sätt. Du sprider kompetens och vägleder våra kunder och utvecklare för att säkra lyckade leveranser och projekt i världsklass.
Häng med oss och skriv nästa kapitel i vår gemensamma resa!
Checklist:
Minst 3 års erfarenhet av arkitektur och utveckling av komplexa integrationslösningar
Erfarenhet av molnplattformar (helst Azure eller AWS)
Erfarenhet av en rad tekniker som t.ex. Azure Logic Apps, Azure API Management, Azure Functions och Azure Storage
Erfarenhet av Continuous Integration och Continuous Deploy
Du har den tekniska kompetensen som krävs för att kunna förstå våra kunders befintliga IT-landskap och system; både vilka möjligheter de erbjuder och vilka begränsningar de har.
You Get:
Att vara HiQare är både utmanande och omväxlande. Vi är alla konsulter vilket innebär att vi i våra projekt hos kund eller in-house får prova nytt och bli exponerad för nya branscher, arbetsplatser och tech-stacks. Variationen är stor och utvecklingstakten snabb. Hos oss får du bidra och bemästra dina starkaste kompetenser, men även utforska och utveckla nya. Med rätt attityd och kompetens bidrar du med värde både i ditt uppdrag och till dina kollegor på HiQ.   
Tillsammans består vi idag av över 1500 HiQare i fem länder. Hos oss hittar du allt från marknadens vassaste utvecklare, testare och hackers, till projektledare, agila coacher och designers. Även om våra kompetenser är många och olika så har vi mycket gemensamt – vi tycker om att driva utveckling, att förbättra och förenkla... och framför allt – att ha kul på vägen!   
Vi sätter stor tilltro att du vill vara med och skapa bolaget som vi jobbar på. Detta tror vi att du bland annat gör genom att dela med dig av din kompetens (vare sig det handlar om de senaste ramverken eller i detalj hur en push & pull-rörförstärkare med KT88-rör funkar) och genom att ta dig an uppdrag med ett öppet sinne, nyfikenhet och driv. Vi tror att du trivs i en enkel organisation där korta beslutsvägar och en närvarande chef är viktigt för dig.   
Utöver stor variation i uppdragstyper, härliga kollegor, någorlunda disciplin i Teams-möten kan vi också erbjuda en väldigt spännande resa in i ett nytt HiQ – där vi har ställt in siktet på att bygga norra Europas ledande tech-konsultbolag.  
HiQ är kulturdrivet, inte regelstyrt, och det gör att man kan vara sig själv till 100%. En följd av det är att man som HiQ:are tar sitt jobb seriöst, men inte alltid sig själva :) Det som genomsyrar oss all är viljan och ambitionen att bidra till att göra världen lite bättre med hjälp av teknik och kommunikationslösningar som förenklar människors liv. På riktigt. 
Hoppas vi ses snart <3 
Department

Locations

Örebro

Remote status

Temporarily Remote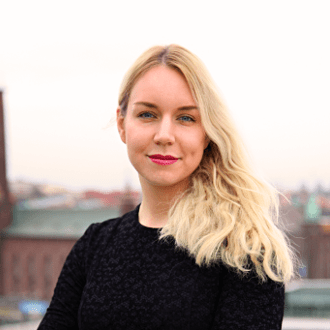 Contact
Minna Hallin
Head of People & Culture Sweden – Affär & Marknad
Related jobs
Why work at HiQ?
Events

At HiQ we love events, whether it's that after work on a Thursday afternoon, summer or Christmas party. Because who doesn't want to have some fun and hang out with the most amazing colleagues in the world?

Clubs

When we're not working there are a lot of groups and activities to join in on, if you want. There are different clubs, such as a board gaming club, a wine tasting club, a book club… Can't find what you're looking for? No problem, just start one yourself!

Conferences

We are a big company scattered around five different countries, so every other year we meet up at a cool location and combine pleasure with fun, and a little bit of work. Sometimes different offices or teams go on their own conferences as well, for team bonding, workshops and leisure.

Competence Groups

To challenge ourselves we have different competence groups that you can join to learn more about cool topics. Or maybe just try pumpkin carving around Halloween or a salsa course?
The HiQ Employee
To achieve exceptional results, we need to recruit the best employees. This creates strong teams consisting of people with different backgrounds, nationalities and skills – a mix of women and men of all ages. Each one of our employees is unique, and HiQ is a place where you can be yourself. This encourages creativity, which makes us more innovative and competitive.
About HiQ
HiQ helps to make the world a better place by using technology, design and communication solutions to make people's lives simpler and better. We are the perfect partner for everyone eager to achieve results that make a difference in a digital world. Founded in 1995, HiQ currently has over 1500 specialists in five countries and is since 2020 owned by Triton. For more information and inspiration, please visit www.hiq.se
Turnover
1.8 billion SEK (2018)
Already working at HiQ?
Let's recruit together and find your next colleague.